Arreaza Law Firm, LLC.
320 West Oakland Park Blvd.
Wilton Manors, Fl 33311
954-565-7743
Law Firm
Welcome to The Arreaza Law Firm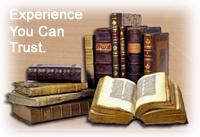 Thank you for taking the time to stop by our website to learn more about our Law Firm and our services. Our Firm handles a wide variety of cases, so please look over our website, select the area of law you are interested in and read about it here. When hiring a lawyer, there are several factors you should take into consideration. For example, consider the lawyer's experience, years of practice, mediation, negotiation and trial experience, etc. We recommend you call us after you are done looking over our website with your questions. We are always here to assist our clients in the most prompt, professional, and courteous manner possible.
The Arreaza Law Firm represents people charged with criminal offenses throughout the state of Florida. Alex Arreaza esq., our founding attorney has been a criminal defense attorney that has represented individual through the state of Florida for over 17 years.
The firm attorneys are fluent in Spanish, will answer your questions, and keep you updated on your case. Let our firm guide you through this very difficult time.
Tell us about your case.