Arreaza Law Firm, LLC.
320 West Oakland Park Blvd.
Wilton Manors, Fl 33311
954-565-7743
South Florida Law Firm
About Alex Arreaza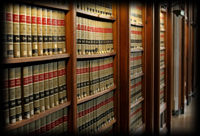 Alex Arreaza begin his career in 1994. Opening the firm and representing individuals throughout Broward, Miami-Dade, and West Palm Beach. As the practice expanded and grew. Mr. Arreaza began representing individuals charged with criminal offenses throughout the state of Florida.
The cases that the firm has handled range from Murder to D.U.I. Today the Firm has extensive experience in handling criminal cases in different jurisdictions throughout Florida. This know gives our clients the assurance that our firm can handle criminal cases in any Florida jurisdiction and making the proper adjustments to give the client best possible defense. Let our knowledge and experience work for you.
Qualifications Education: J.D.- Nova Southeastern University. B.S- Florida State Univerity A.A. Broward Community College. Licenses: Florida Bar: 1994 U.S. Supreme Court. Federal Court Southern District of Florida. Federal Court Middle district of Florida Court of Appeals 11th District. Florida Certified Civil Circuit Mediator.
Tell us about your case.